In Case of Emergency Solution for the Modern Age.
I.C.E QR Smart Tags. Stay Prepared.
Never Lose Your Valuables Again - Introducing I.C.E QR Tags
Do you constantly worry about losing your precious belongings, loved ones, or furry companions? That sinking feeling in your stomach when you can't find your keys, luggage, or pet, can be absolutely devastating. But worry no more! We have the ultimate solution so that you can live confidently, knowing you're protected with our emergency contact solutions. Meet I.C.E QR- the smart luggage tags, smart I.D. cards, and more designed to ensure the safety of your worldly treasures, pets, and even your very own loved ones.
I.C.E QR: Your Life's Security Blanket
With our cutting-edge I.C.E QR Smart Key Tags, we're taking safety to a whole new level. Our smart tags provide anonymous communications and notifications, ensuring you're always informed about your most cherished possessions. So, whether it's an adventurous pet on a wild escapade or a misplaced suitcase, our smart tags are here to save the day.
But that's not all! Our tags can also be lifesavers in emergencies, acting as guardian angels for lost children and elderly individuals with dementia. Plus, they provide first responders with access to critical medical information in times of crisis.
Smart Dog Tags & Luggage Tags: No More Lost Pets or Belongings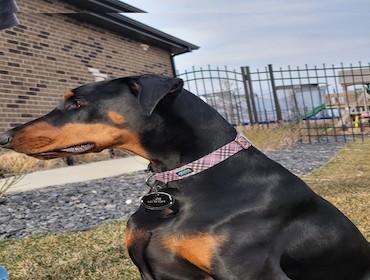 Our state-of-the-art smart dog tags and luggage tags use Q.R. codes and N.F.C. technology for seamless, passive communication. When your tagged item or pet is found, scanning the tag will instantly notify you, allowing you to breathe easy and reclaim your precious treasure.
Emergency Wristbands: Protect Your Loved Ones in a Crisis
Our emergency wristbands act as an essential and reliable lifeline for you or your loved ones, ensuring crucial information is available during an emergency. The wristbands can include an individual's identity, allergies, emergency contacts, and more.
Why Choose I.C.E QR
I.C.E QR Smart Key Tags We Make Smart Tags Better
I.C.E QR smart key tags provide an easier way to track and find lost items. Our tags are small and lightweight, making them easy to attach to any item or pet. Our tags allow anonymous communication and notifications when lost pets or belongings are found. They are available in various styles, including a keyring, stickers, slide-on collars, wristbands, and wallet inserts.
Peace of Mind for Emergencies
Our tags are perfect for emergencies, such as a child getting lost at a theme park or an elderly person with dementia who may wander off. The tags can also store critical medical information, allowing first responders to access any necessary information quickly.
Popular Uses for I.C.E QR
Your pets.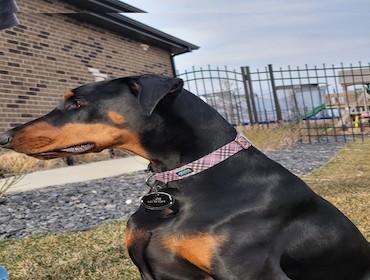 Want to keep track of your purses and keys hassle-free? Look no further than I.C.E QR's smart tags! Whether it's a misplaced set of keys or an unexpected accident, our tags can alert your loved ones that you're okay or give you peace of mind about where you left your belongings.
Approximately: 120,000 dogs are lost yearly
Purses & Keys.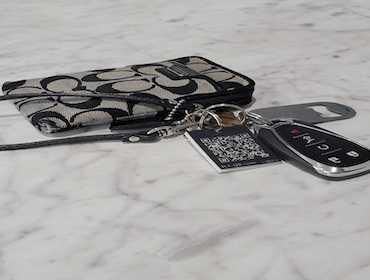 Ever set your keys down at a checkout or restruant? Ever in an accident? In both these situations we can let your loved ones know if you are okay. Or give you piece of mind where your left them behind.
Approximately: 100,000 bookbags, purses, diaper bags are lost yearly. / 22 Million wallets
Bags & Belongings.
Are you tired of constantly losing track of your belongings, especially when it comes to your kids' stuff? Say goodbye to the stress and frustration with I.C.E QR's smart luggage tags! Simply attach them to your bags, art supplies, gloves, and anything else important. With real-time notifications, you'll be the first to know when your lost item is found. It's the peace of mind you need to keep up with your busy life.
Approximately: 20,000 of these are left just at schools per year
Your loved ones.
This one hits hard as we could have used it here. You can read our story above for more details as it could saved his family so much.
Your phone.
Ever drop a phone, leave a laptop charger behind, forget your wallet, purse... Attach or put in any of these and more to assist in recovering and finding your personal belongings.
Approximately: 120,000 are left in Chicago cabs per year
Your baggage.
Do you travel a lot? Do you have a luggage tag with your information on it? Whether you want to just hide your information from plain view or have it notify your its perfect for both cases. Imagine every time you get on a flight being able to login, update your flight, hotel info, and/or personal info at anytime!
Approximately: 26,000,000 luggage bags are lost yearly
How Does it work?
1.

You lose the object that has the tag on it or a dog got out.
2.

Someone finds your pet or item. Sees your custom QR code and scans it.
3.

The scanner is brought here and are presented with your custom response message.
4.
A text message is sent to your numbers provided with your custom text message the GPS location of where the scan occurred.
You are at peace of mind knowing someone has your things and where.
Get Ready to Revolutionize Your Security with I.C.E QR's Smart Tags!
Stop leaving things to chance and start taking control of your safety. From your beloved pets to your treasured possessions, our smart tags make it easy to keep track of everything that matters most to you. So don't wait any longer to experience I.C.E QR!
---